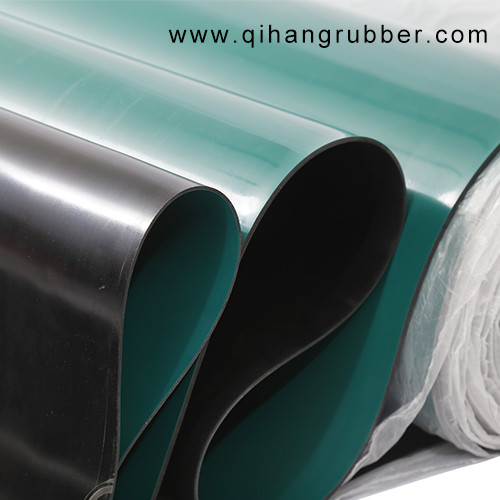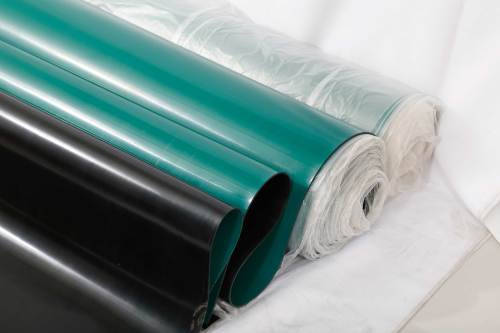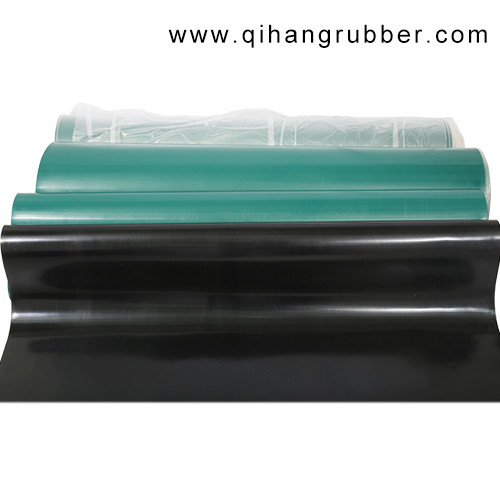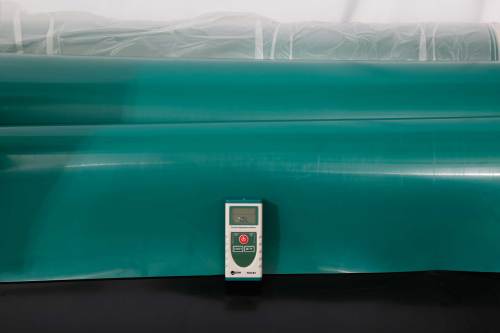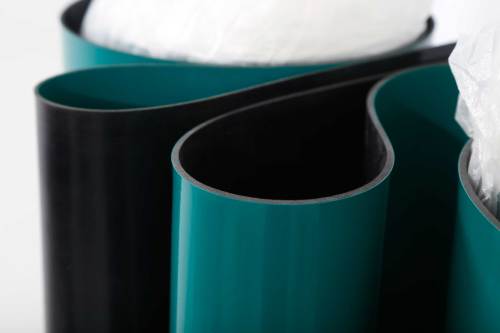 Washable and smooth 2mm 3mm 5mm ESD Anti static Rubber Sheet
Item specifics
Thickness

2mm/3mm/5mm
width

0.5m - 1.5m
length

customizable
Specific gravity

1.4-1.6
Hardness

55-70
Extensibility

280-500
Anti-static index

10
6-10

9 Ω
Conducting electrostatic indicators

10
1-10

6Ω
Description
anti static rubber sheet parameter
surface layer (static dissipative layer) resistance 107ω-109ω friction electrostatic position <100v

The bottom layer (conductive layer) resistance 103ω-105ω friction electrostatic position <50v

Electrostatic voltage decay period
Product features Colorful, good wear resistance, excellent anti-static properties.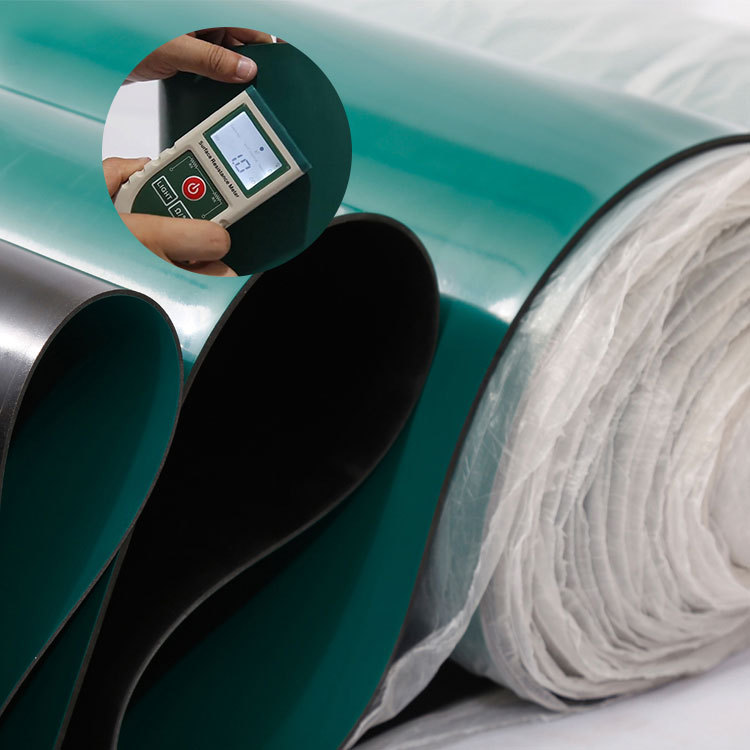 The double-layer structure rubber pad is made of light color on the surface layer, the conductive material is an antistatic agent, the black layer on the bottom layer, and the conductive material is made of carbon black. It is flat, non-curling, unaffected by moisture, effectively prevents erosion, chemicals and high temperatures, and is easy to clean and maintain.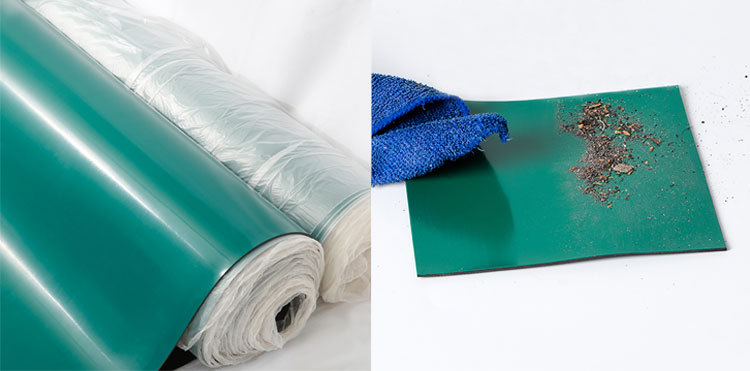 A green surface is used to store and absorb static electricity around the desktop, and its resistance is 107~109Ω/sq.
B black bottom surface is conductive layer 103 Ω-105Ω/ sq, because it is conductive, it will quickly discharge the absorbed static electricity.

Color is divided into: green, blue, apple green (can be customized according to customer requirements)

Scene use image of anti-static rubber sheet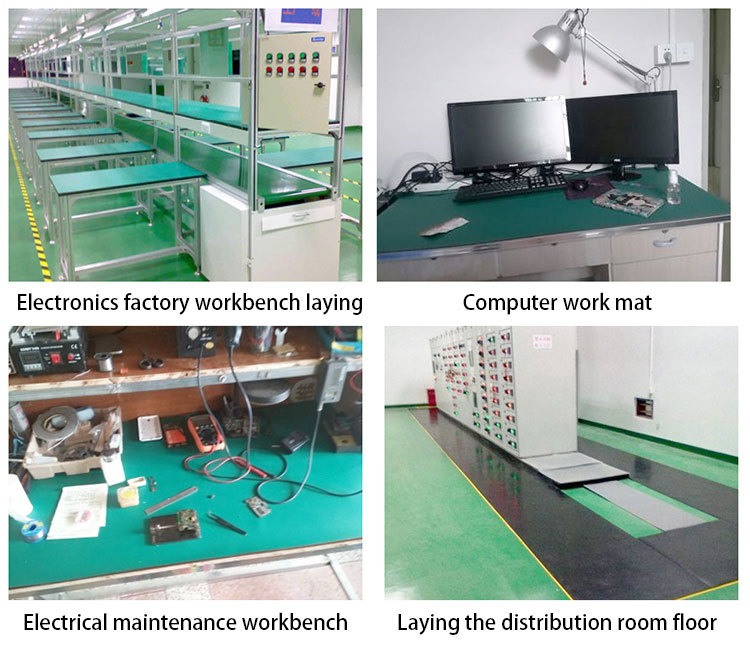 Anti-static rubber sheet customization video